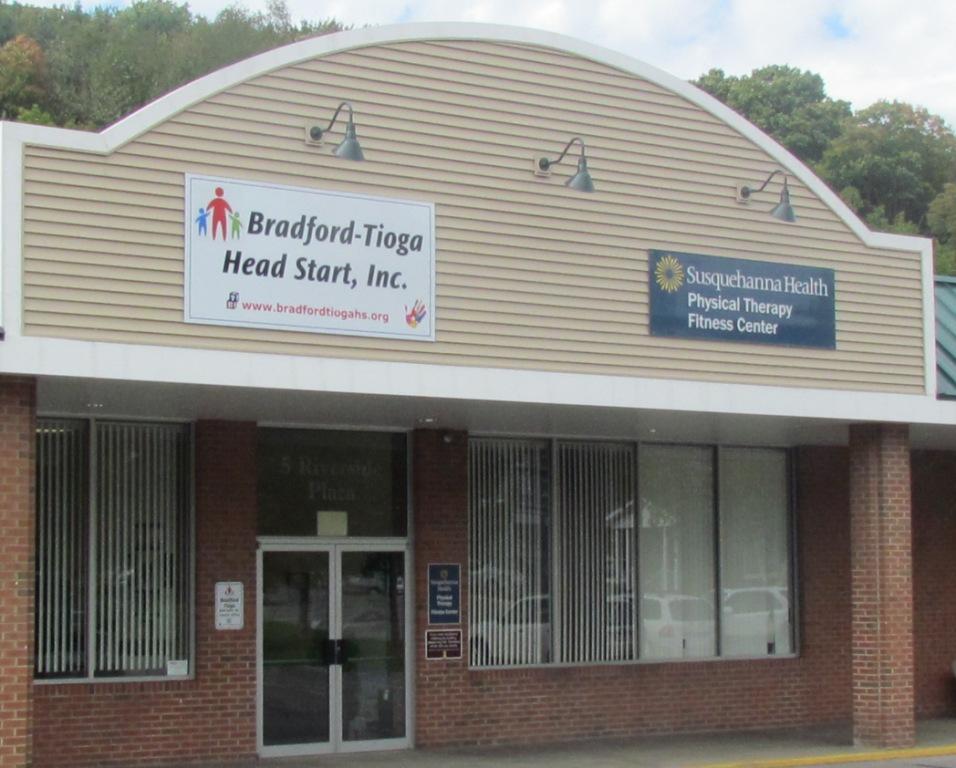 In 1965, President Lyndon Johnson created Head Start as a War on Poverty. In the summer of 1966, Head Start emerged in the Canton, Northeast Bradford, Towanda, Wellsboro, and Canton communities and was operated by a variety of organizations.

In 1978, Bradford-Tioga Head Start (BTHS) began providing services to children and families. At that time, North Penn Comprehensive Health Services oversaw and governed BTHS. In early 1988, North Penn merged with Laurel Health System and BTHS became a part of Laurel Health System. In 2011, Laurel Health determined that it would be focusing strictly on health care and assisted BTHS in transitioning out of the health system. In 2014, BTHS became a stand-alone organization governed by its own Board of Directors.

The Timeline shown below provides a chronological listing of the progression of the Bradford-Tioga Head Start.
Head Start was created as a summer program to prepare underprivileged children for kindergarten. the Canton School District program began in 1966. Other areas with summer programs included Wyalusing, Northeast Bradford, Towanda and Wellsboro.
North Penn Comprehensive Health Services, the grantee for Bradford-Tioga Head Start, was funded on August 1 with the following sites
Canton students served in a homed-based program 30
Elkland center opened 15
Covington center opened 15
Athens Centers opened (AM & PM) 30
Towanda center opened using funds from the summer program that was no longer operating.
Knoxville center opened with expansion funds.
Class enrollment raised to 16 children.
Mansfield center opened with expansion funds
Classroom enrollment expanded to 17 children (9/1)
Bentley Creek center opened (11/9)
Wellsboro center opened (4/15)

Mansfield and Covington centers combined (10/1) - did not change number of children

Tioga center opened (11/25)
Millerton center opened (3/1)
East Smithfield center opened (3/15)
Towanda Township opened (1/29)
Early Head Start began (75 Families)
Wyalusing center opened (September)
Sayre/Athens/Milan opens (September)
Wellsboro PM and Mansfield AM (September)
Pre-K Troy and Pre-K Wyalusing (September)
Downsized by 34 slots in Head Start and 9 slots in EHS in Tioga due to federal Sequestration.

Troy 3 (HSSAP) opens (September)

Bradford-Tioga Head Start, Inc. (BTHS, Inc.), was awarded Head Start and Early Head Start grant (12/1/13). Start-up period December 1 thru January 31, 2014
February 1, BTHS, Inc. began serving children as the grantee.
Troy 2 & Troy PreK and Wyalusing HS & Wyalusing PreK merged to became a 5 ½ hour program for 180 days.
Awarded HSSAP and PA Pre-K Counts funds to extend the number of days in 2015-2016 program year.

At end of 2015-16 year classrooms in Wellsboro and in Troy merged from 34 slots to 17 in order to serve 17 children at each site for 5 ½ hours/day and 180 days/year.

All classrooms provide 5 ½ hours/day for 180 days/year except Rome AM & PM which provide 3 ½ hours/day for 130 days/year.
Early Head Start 66 families in home-based model. 6 Family Partners each working with 11 families.
Head Start/Pre-K Current enrollment is 289. 17 classrooms / 13 sites in Bradford & Tioga Counties. 17 children in each classroom w/ three staff (17:3 ratio). Each classroom has a Teacher, Teacher Aide, Family Advocate and Classroom Aide. Some classrooms have a Bus Driver, Bus Monitor, Lunch Aide, or Cook.
100+ staff Central Office Staff includes: 2 administrators, 2 managers (finance and human resources), 6 coordinators (Education/State, EHS/Social Services, Health, IT, ERSEA, Early Intervention), 5 supervisors (Education, Family Services and Family Services/Transportation), and 3 office administrative staff.
East Smithfield 2 Pre-K Classroom opened (10/17). All classrooms provide 5 ½ hours/day for 180 days/year as of 11/29/17
Number of Children: Head Start/Pre-K: 306; Early Head Start: 66 = 372
Number of Sites: 15 (including Central Office); includes new Towanda site.
Northeast Bradford HSSAP Classroom (10/2019). 5 ½ hours/180 days; 17 children
Seven classrooms (Athens 1, Athens 2, Blossburg 1, Canton 1, Troy 1, Troy 2, Wellsboro) serve children 5 ¾ hours/180 day
Number of Children: Head Start/Pre-K: 323; Early Head Start: 66 = 389
Number of Sites: 16 (including Central Office)