Local Knitters & Crocheters Support BTHS, Inc. Children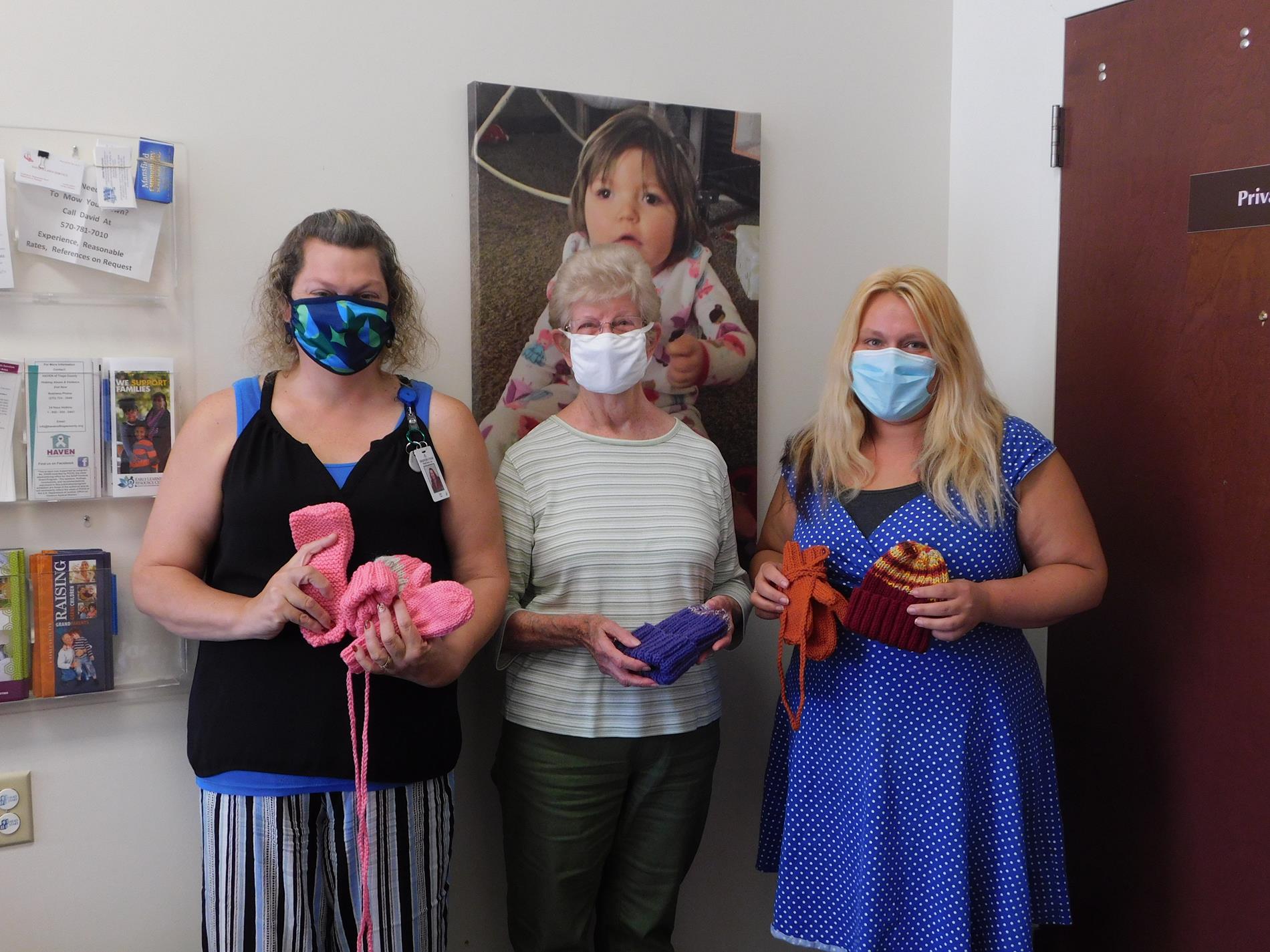 ---
Since its inception in 2002 knitters and crocheters from Tioga and Bradford counties and those further away began clicking their needles together, crafting mittens for children enrolled in Bradford Tioga Head Start. The project was called "Mittens from the Heart," and it has now expanded to also include hats, scarves, and slippers!

Each donated hat, scarf, pair of mittens, or pair of slippers goes to an enrolled child to help keep their head, hands, or feet warm when they come into the classroom after being outside. "We started the Mittens from the Heart project when it was identified that children came into our classrooms without wearing mittens", stated Executive Director, Jody Thomas. "I had the idea that people who might knit mittens and donate them are doing it from their heart-felt desire so we named the project Mittens from the Heart. My sister created the logo for the project and my mom supplied the pattern. We were off and running! Since this project began, we have knitters, crocheters, and sewers who not only create mittens but they also have made hats and scarves. The project has now grown to include hats, mittens, scarves, and slippers. The slippers project is called "Slippers from the Soul." We continue to advocate to our communities for children's mittens, hats, slippers, scarves."

If you have a little extra yarn or fleece material and are interested in making mittens, hats, scarves or slippers, please check out the Bradford-Tioga Head Start website (www.bradfordtiogahs.org; click on volunteers) for patterns or use your own! Call the Bradford Tioga Head Start office at 570-638-1400 and arrangements can be made pickup/delivery. During the COVID-19 pandemic, any donations will be stored for a time period recommended by the CDC and then shared with the children. It is through the generosity, caring and affection of each knitter and crocheter that these programs are, and will continue to be, a huge success.
Picture Caption: Jody Tice and Apryl Tubbs, Family Services Supervisors, are excited to receive hats, mittens, and slippers from knitter Mary Lou Davis of Wellsboro.