EAST SMITHFIELD 1 CLASS CREATES FALL SEASON HEADEHOGS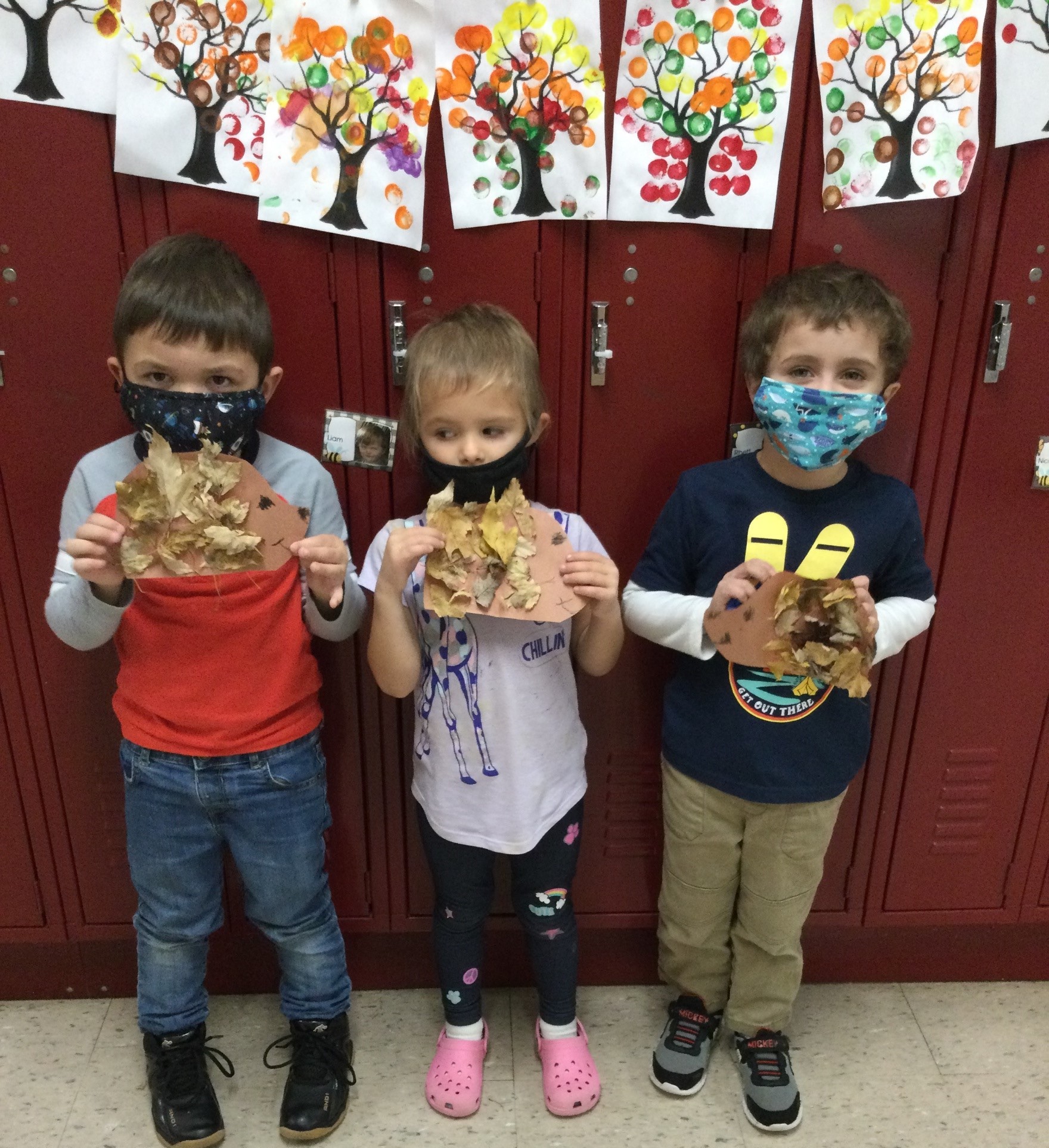 ---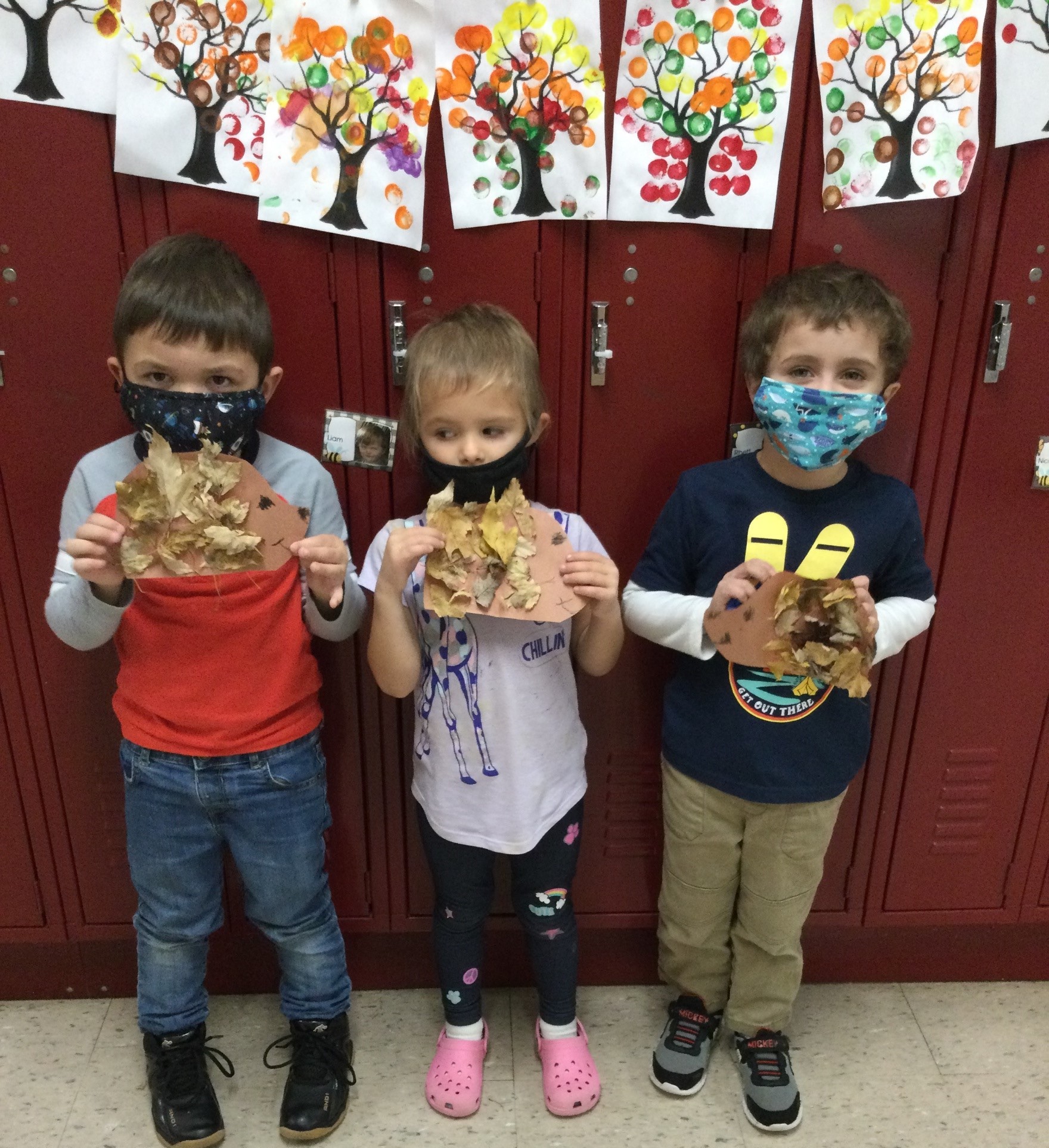 From late September, through to the beginning of December we all see the changes that make up the fall (or autumn) months. It's during this time that the weather begins to cool off and leaves start to turn color. Children often get curious when they notice these changes and preschool-aged children begin to ask the why and what questions – why is it getting colder; what is a season; why do we have seasons?
For children enrolled in the East Smithfield 1 class of Bradford-Tioga Head Start, Inc. teachers Teresa Adams and Stacy McBride took it all in stride! They talked with the children about seasonal changes, specifically the transition from summer to fall. Miss Teresa and Miss Stacy talked about what happens in fall and what makes the leaves change color. The class looked at photos of fall scenes and read fall themed books.
The children were asked to find fall leaves of every color and bring them to school for a special project. During class on October 26th, the special project was revealed! The children used all the leaves that had been gathered to cover a hedgehog cutout. The creations were then put on display in the hallway for all to see!
Picture Caption: East Smithfield 1 children are pictured with their hedgehog creations! From left to right: Nicholas, Madisyn, and Jensen.