Bradford-Tioga Head Start, Inc. Introduces KIBO into Classrooms for STEAM Learning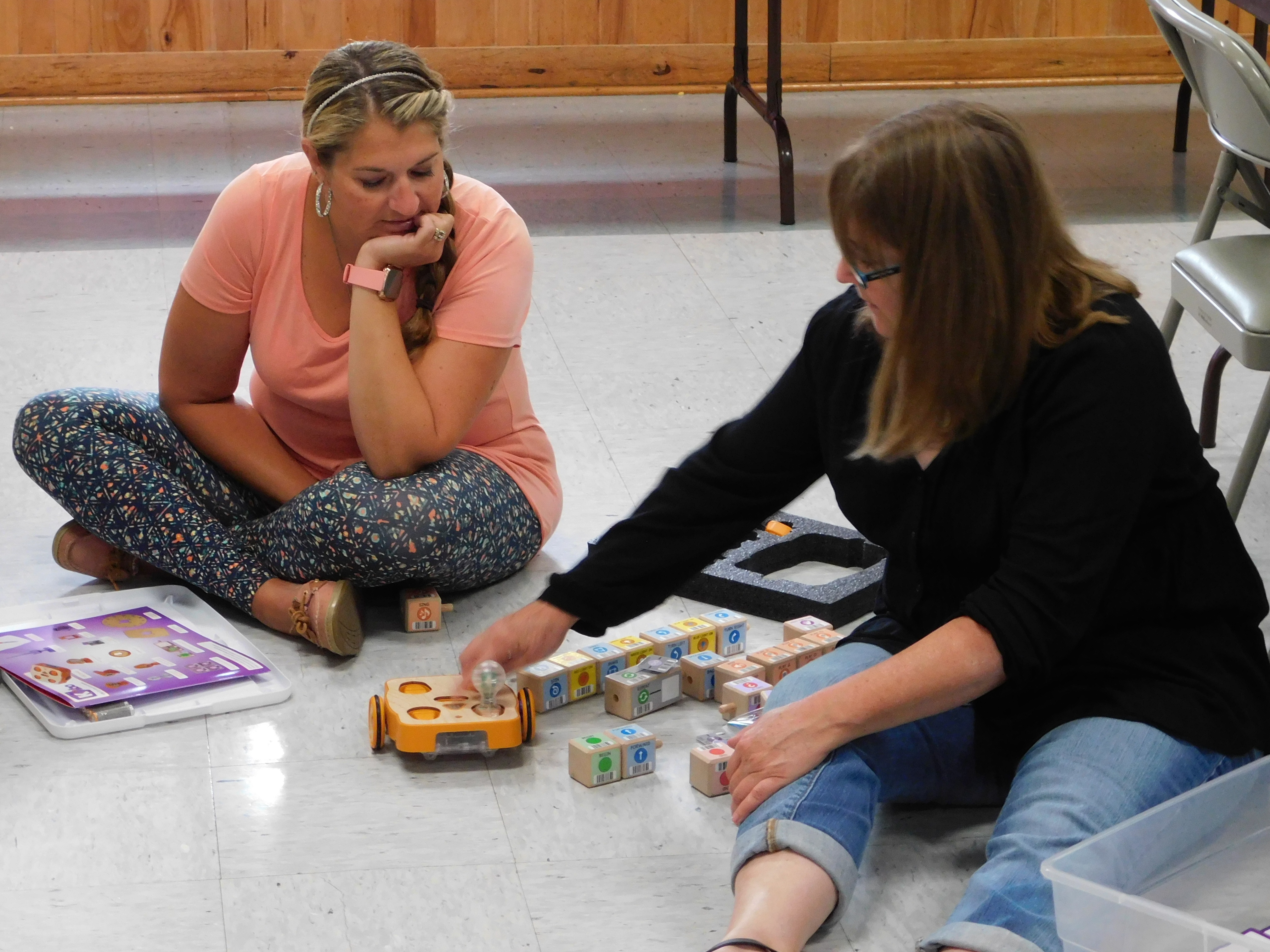 ---
Bradford-Tioga Head Start, Inc. Teachers and Teacher Aides recently participated in an engaging professional development opportunity on the importance of STEAM (Science Technology Engineering, Arts, and Mathematics) in the early childhood classroom. Using KIBO, a screen-free robot kit for kids, staff were introduced to the idea of 4-7 year olds creating, designing, decorating and bringing their own robot to life! With KIBO they learned an easy and fun way to bring robotics and coding to their class children and how to spark their interest in STEAM.

Every Classroom in BTHS is now equipped with a KIBO robot to teach even the youngest learners about coding and robotics. BTHS staff learned the research behind Robotics and were trained on the Kinderlab Curriculum. Staff participated in a wide array of hands on activities which concluded with a creative Story telling experience using the robots that were coded to enhance the story.

Every year BTHS analyzes child outcomes data to help determine professional development opportunities as well as needed classroom materials. Mathematics was an area of Focus and the KIBO Robotics offers an opportunity to blend technology, creativity, mathematics and hand on robotics into an fun learning adventure.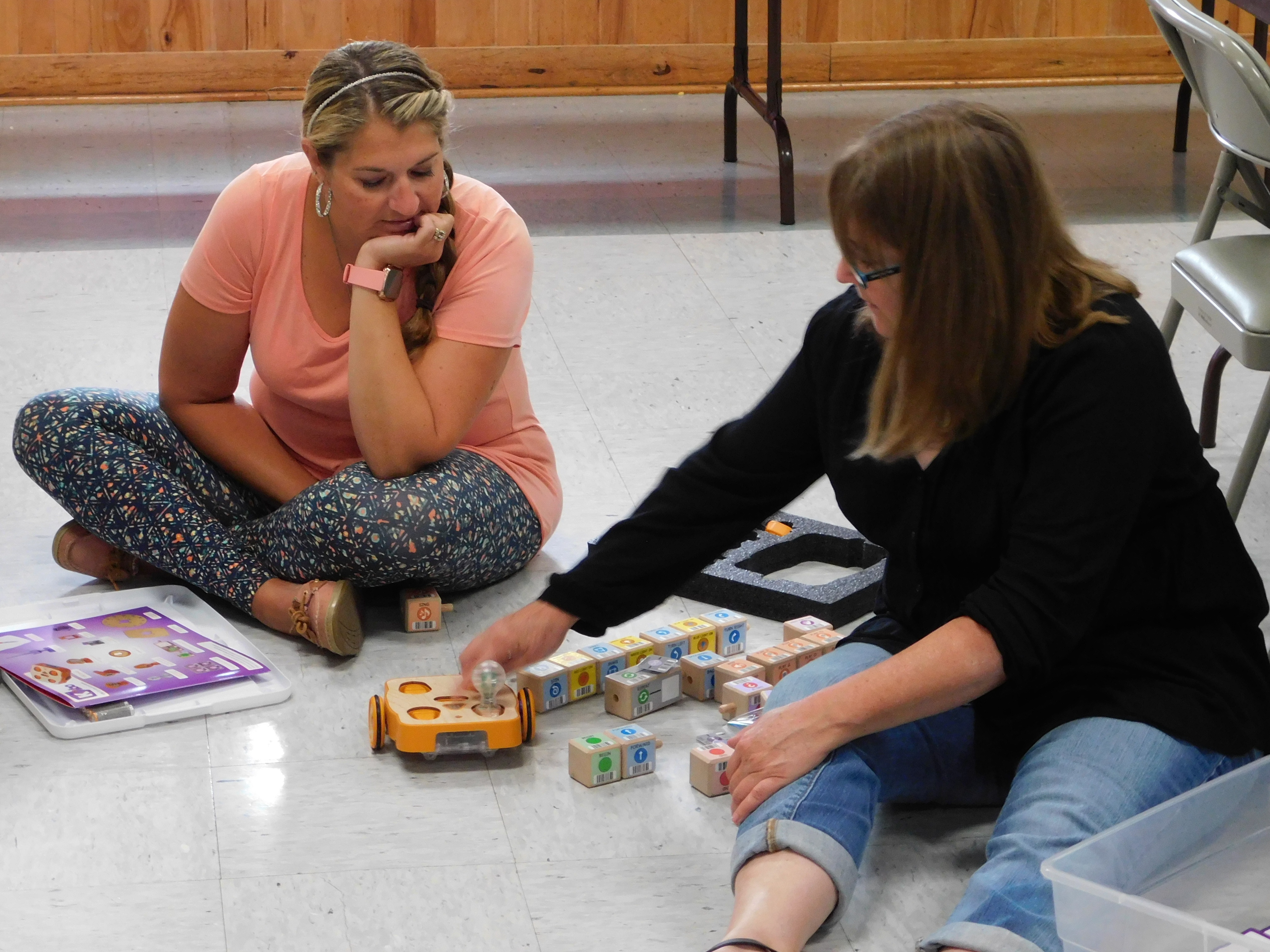 Troy 2 Teacher Aide, Tami Hunsicker (left) and Teacher, Valerie Simpson (right) work to create a sequence of instructions (a program) using the wooden KIBO blocks. The blocks will be scanned to tell KIBO what to do so that when the button is pressed, the robot will move.