BTHS Works with Firefighters to Teach Children About Fire Safety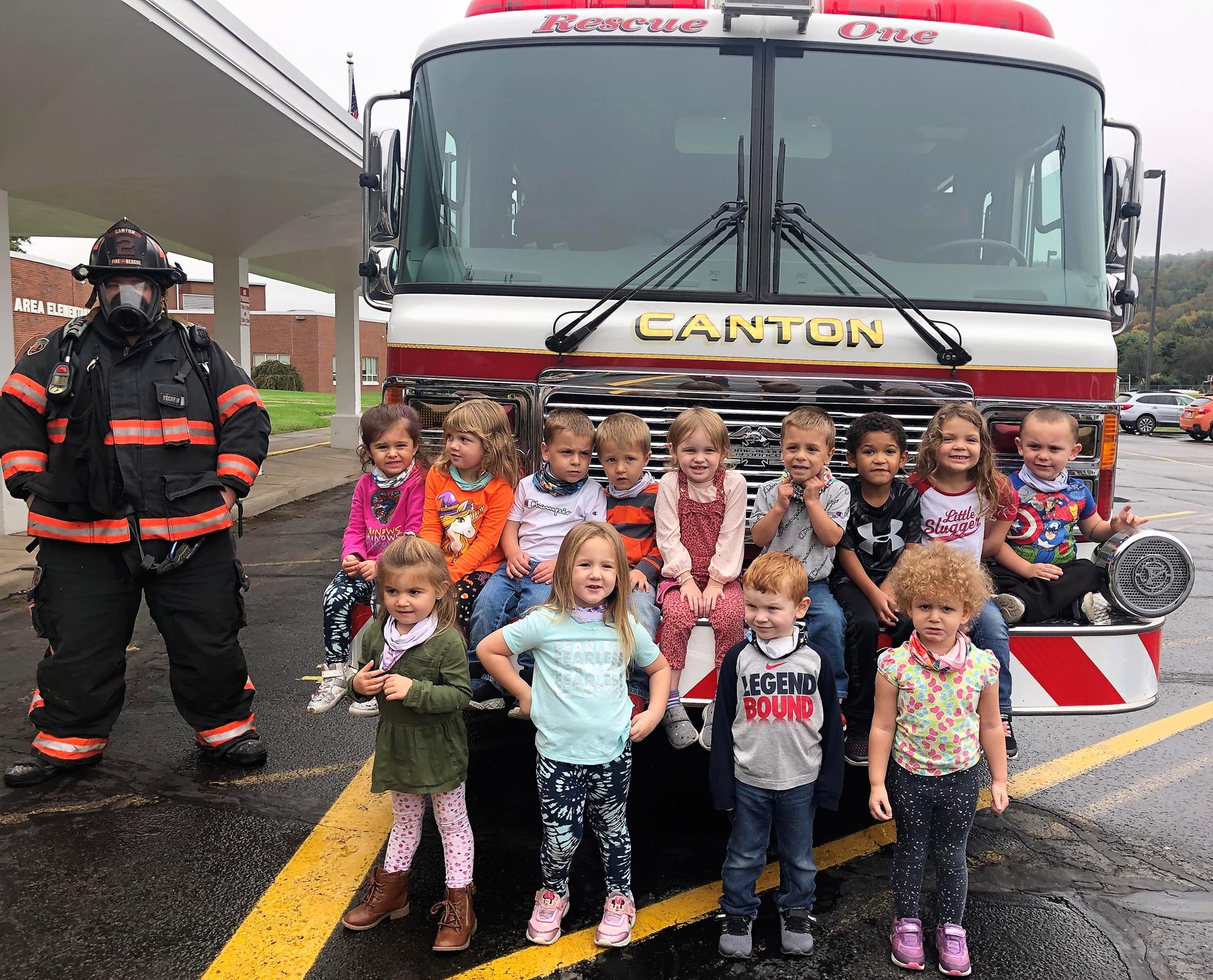 ---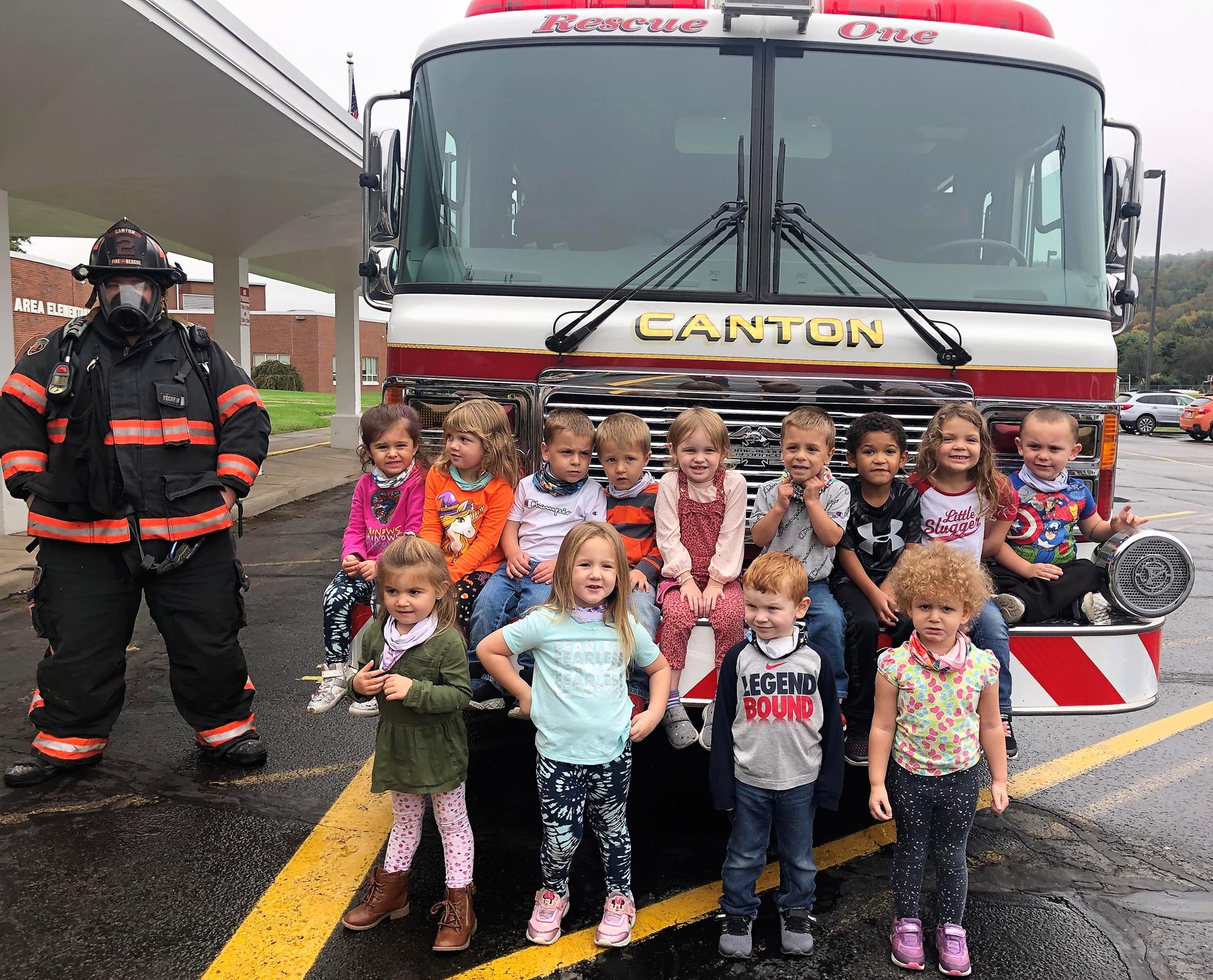 As a preschool educator, keeping children safe is part of the job. Teaching children to be safe is another very important aspect. Bradford-Tioga Head Start, Inc. (BTHS) teachers use the PBIS rule of "be safe" to encourage students in all areas but during October which is Fire Safety month, the primary focus is fire safety.
Children enrolled in the Canton 2 classroom of BTHS recently experienced some hands-on fire safety. Following a fire drill at the Canton Elementary school, the Head Start class received a visit from the Canton Fire Department. The firefighters gave everyone a tour of their engines and showed off all the tools they carry to help them do their jobs. The children also got to experience seeing what a firefighter looks like when they are in their gear.

Firefighters talked with the class about how to stay safe and what the children can do at home to stay safe. They discussed what it means to "Get out and stay out" if there is a fire and how families should have a plan on where to meet if they need to evacuate their home. The firefighters reminded the children to have the battery in smoke detectors checked and told them that if their family doesn't have a smoke detector, they can get one from the fire station.

The Canton 2 children enjoyed seeing and hearing the fire engines and the fire fighters. They want to give a BIG thank you to the local fire fighters for visiting and helping us learn how to stay safe.
Picture Caption: Children enrolled in the Canton 2 classroom of Bradford-Tioga Head Start, Inc. pose in front of a Canton Fire Truck with firefighter Brian. The Canton Fire Department recently visited the children to talk about fire safety.