Bradford-Tioga Head Start, Inc. Encourages Sensory Play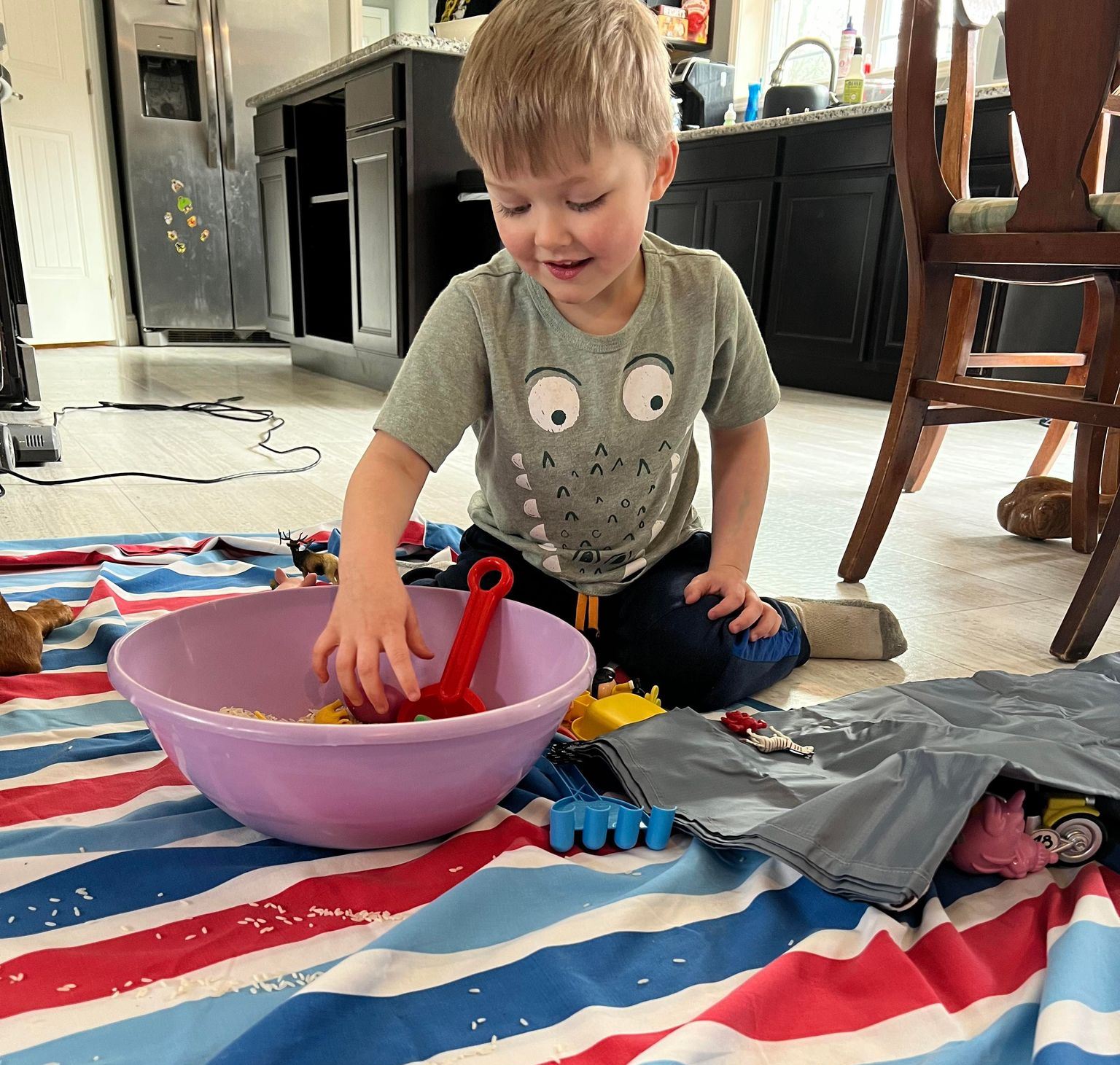 ---
Bradford-Tioga Head Start, Inc. Encourages Sensory Play
Sensory play is play that engages a child's senses. This includes touch, smell, sight, sound and taste. But it also covers movement, balance, and spatial awareness. It supports language development, cognitive growth, fine and gross motor skills, problem solving skills, and social interaction. It is a huge part of a child's development.

When a child is born, their senses aren't fully developed. They only mature over time as babies, toddlers, and preschoolers explore the sensory world around them. Each new experience they have with a different sense builds nerve connections which lead to the child's ability to complete more complex learning tasks.

Bradford-Tioga Head Start, Inc. uses sensory play in both their Early Head Start and Head Start programs. In fact, during a recent home visit with Jayce, a child enrolled in the Wellsboro Socialization, Miss Ashley introduced a sensory activity in which Jayce had a bowl filled with dry rice. Mixed in with the rice, were small toys. Jayce used little shovels, rakes and even his hands to feel through the rice and find the objects. Before he could remove the object from the rice, he was asked to guess the item simply using touch.

Sensory play is an important part of childhood. And within reason, there are really no limits to what you can use in sensory activities. Nature can often be your best friend when it comes to sensory play as it encourages children to have a curiosity of the things around them. It can even help build self-esteem.
Picture Caption: Jayce, a child enrolled in the Wellsboro Socialization of Bradford-Tioga Head Start, Inc. takes part in sensory play by feeling around the rice to see what items he could find and identify.