Elkland 1 Class Holds Positive Behavior Intervention Systems Family Event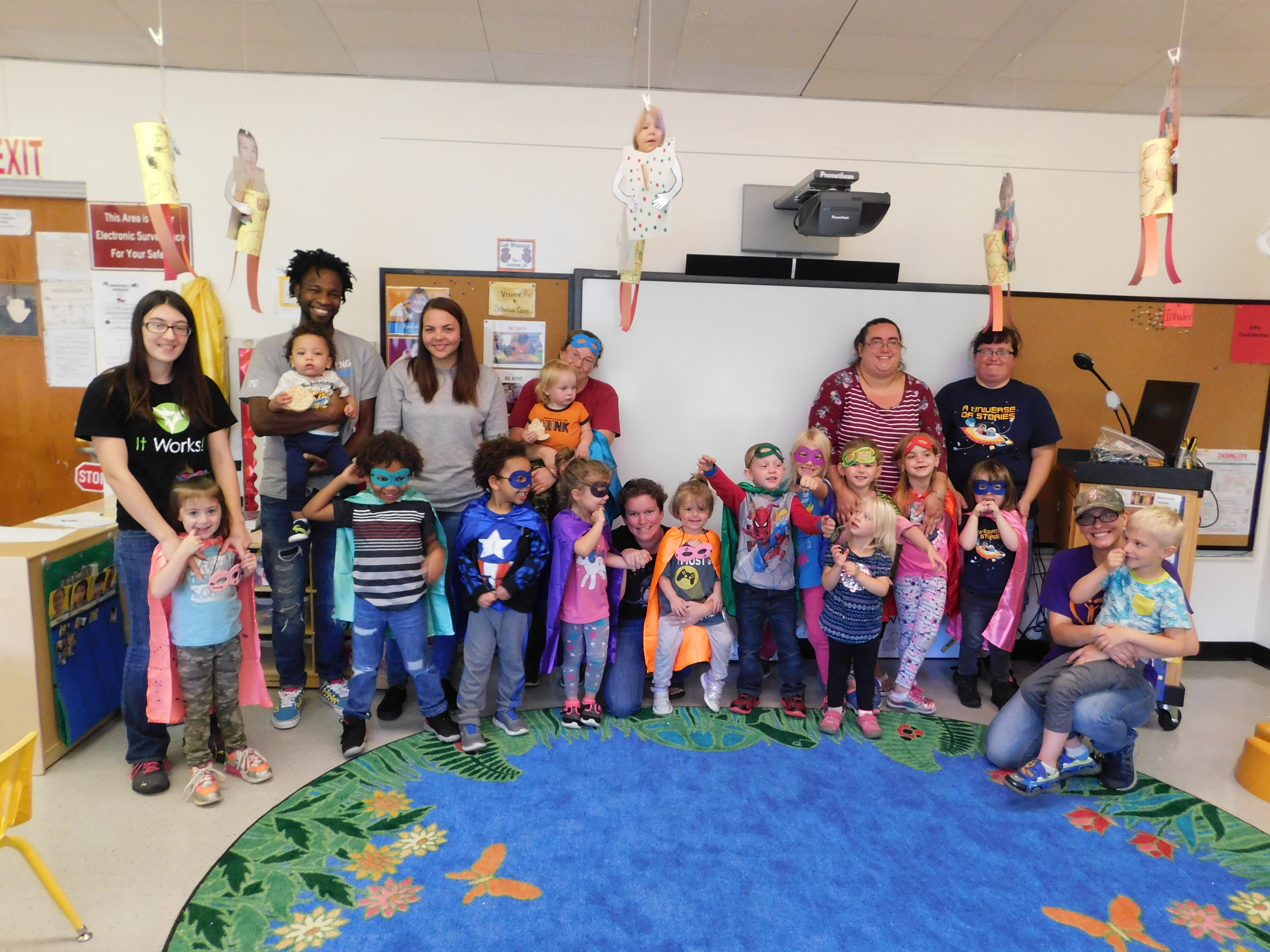 ---
Recent Positive Behavioral Interventions and Supports (PBIS) evening events provided parents and families with the opportunity to learn about the Bradford-Tioga Head Start, Inc. PBIS Program (Head Start Heroes). Parents and families had a chance to visit the classroom and learn how PBIS eliminates barriers to learning, creates and maintains a safe and effective learning environment, and assists children with the social and emotional skills needed to succeed. Parent and families spent time forming connections with peers and building positive relationships with Staff.
For families with children enrolled in the Elkland 1 classroom, they were invited to come to the Elkland Center and learn about these classroom strategies. While attending, families read social stories about being kind, safe, and responsible. They also went on a scavenger hunt, had a healthy snack, and decorated capes and masks to take home. All the children were able to take home a cape and mask so they can be heroes at home!

This event was held to help families learn how to promote positive behaviors at home while utilizing the same strategies that are used in the classroom.
Pictured are those families who attended the recent PBIS evening event in Elkland. They are the Aldrich Family, Hall Family, Barr/Makely Family, Umble Family, Bonniger/Burrell Family, Burgess/Hill Family and Mathews Family.