BRADFORD-TIOGA HEAD START, INC. PARTICIPATES IN FAMILY STEM NIGHT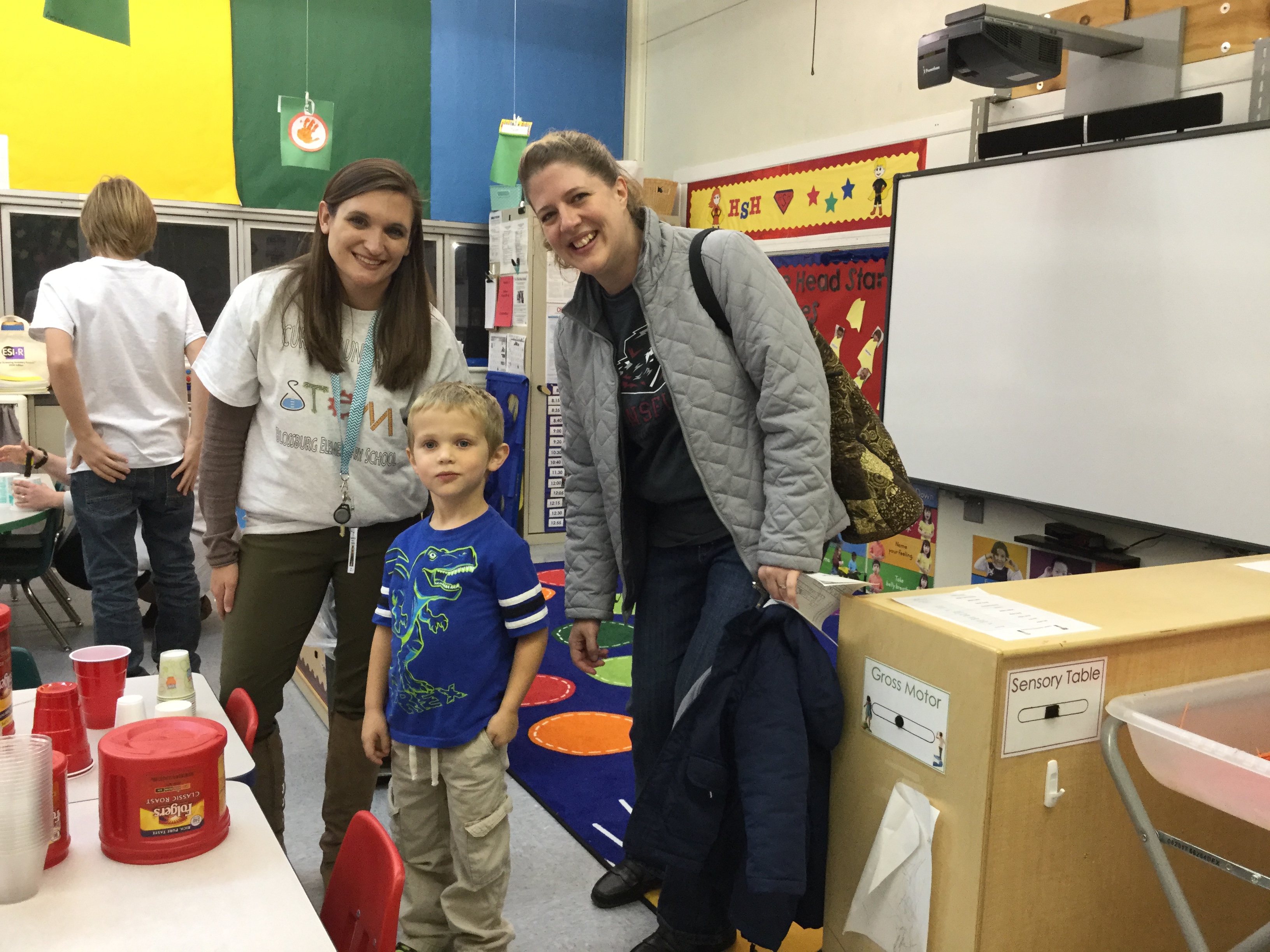 ---
The Blossburg 2 class of Bradford-Tioga Head Start, Inc. was recently invited to participate in the annual Family STEM Night held at the Blossburg Elementary School.

During the event, families registered and were given a passport which they used to navigate through the various stations set up throughout the school. This year, the Blossburg 2 classroom was chosen as the noisy station, Sound Symphony. Three Blossburg Elementary 6th grade students brought all of the materials and provided guidance on how to make the Sound Symphony.

As children and families filtered through, they were instructed to choose a container/cup, poke a hole in the bottom, thread a string through and tie a bead at each end. Once the string was soaked in water they were instructed to pinch and run fingers down the string and experience the different sounds it created. The favorite container was a large plastic coffee container that made the sound similar to a bear.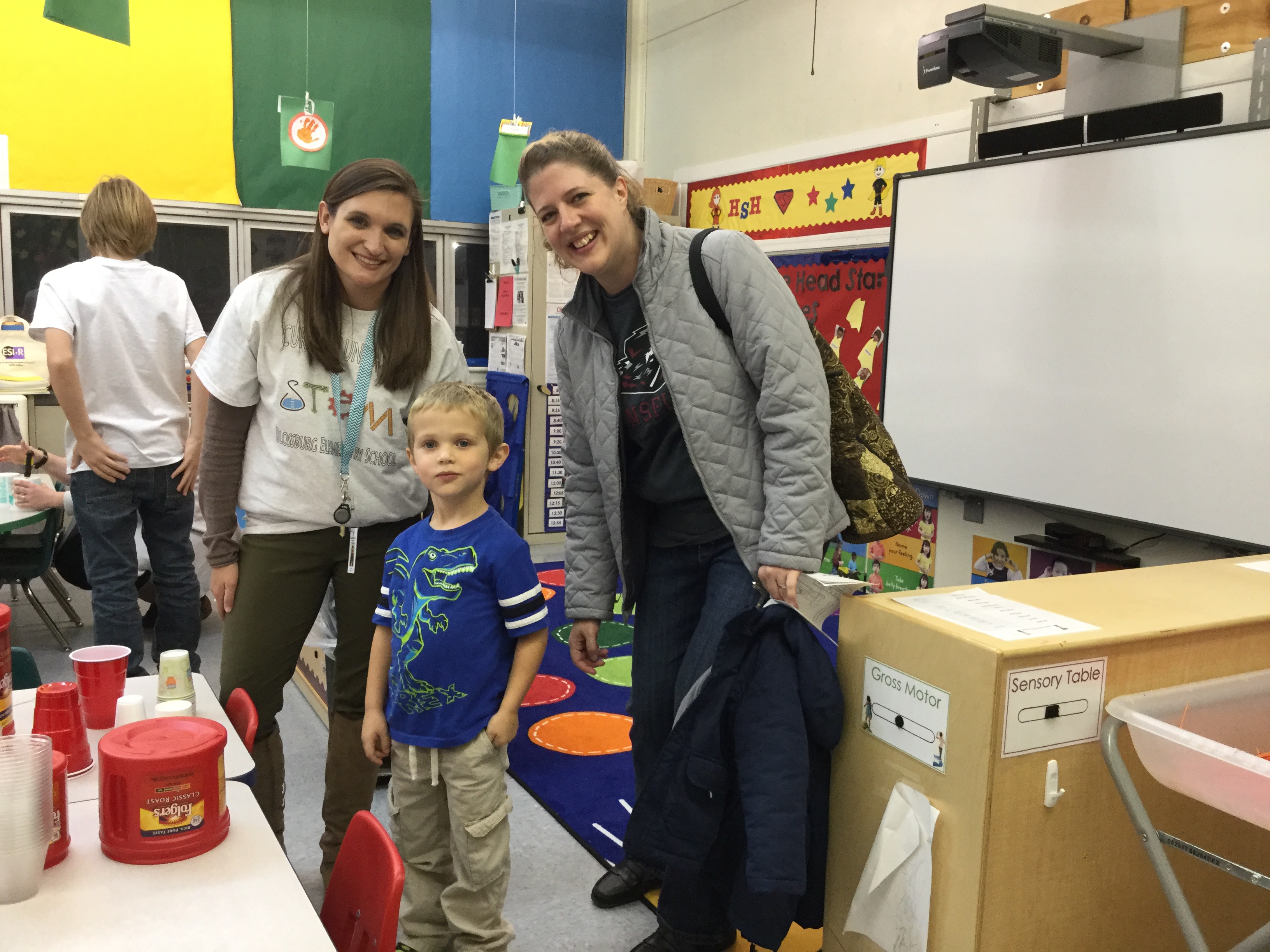 Blossburg 2 Teacher, Stacey Martin with student Elijah with his Mom at the Blossburg Elementary school Family STEM Night.