BRADFORD-TIOGA HEAD START HELPS TO DEVELOP SOCIAL SKILLS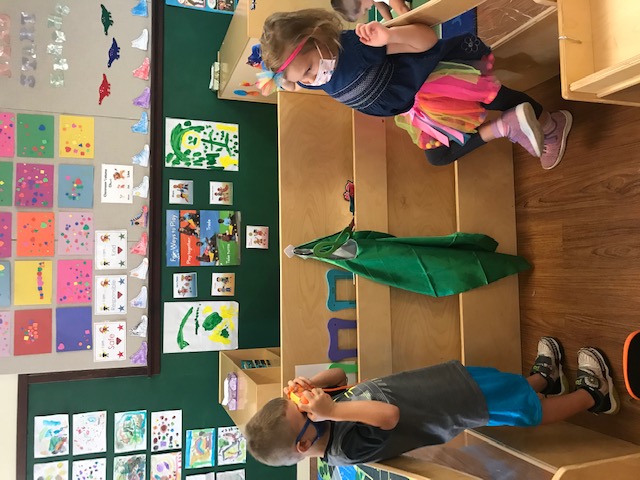 ---
Helping pre-school aged children develop healthy social skills is a big step to them becoming successful students in elementary school. Parents play a key role in helping their children build early social and sharing skills at home each and every day.
Children enrolled in Bradford-Tioga Head Start, Inc., are taught how to share and cooperate, to work together and take turns, to participate in group activities, to follow simple directions, and to communicate wants and needs. Knowing how to do these things builds self-esteem and confidence and helps children thrive in group settings – both in and out of school.
For students enrolled in the Rome Head Start classroom, the opportunity to learn social skills happens during choice time. This is a time during the class day when children move from area to area where they can read, have computer or tablet time, and also engage in dramatic play. "In our classroom we change centers of interests often", states Rome Teacher, Traci Leiser. "We tailor the themes to match our curriculum and the children's interest."

One of the classroom's recent dramatic play areas is the "Photographers Center". All students get a turn to use this center during their choice time daily if they choose. In this area, the children are not only learning social skills, they are also developing an interest in photography.

Here are 5 simple ways to develop and strengthen a child's social skills:
Give children the opportunity to engage with other children frequently. This will provide them with lots of opportunities to take turns, share, and play together.

Give preschoolers simple responsibilities like helping to set the table or simple cleaning and tidying. These activities are also very empowering for little ones and help build their confidence.

Be consistent about simple rules the child must follow.

Model appropriate social interaction and politeness, help them to remember "please" and "thank you" in appropriate moments/settings, and model behavior and language that shows them how to share, wait their turn, and work with others.

Help the child learn how to express emotions, understand them, and learn self-control.
Remember, young children are born to be social. They observe how people relate to them, paying close attention to facial and verbal cues. They develop their social skills based on what they see. Be a great role model! And get ready to see all the amazing things your child will learn to do!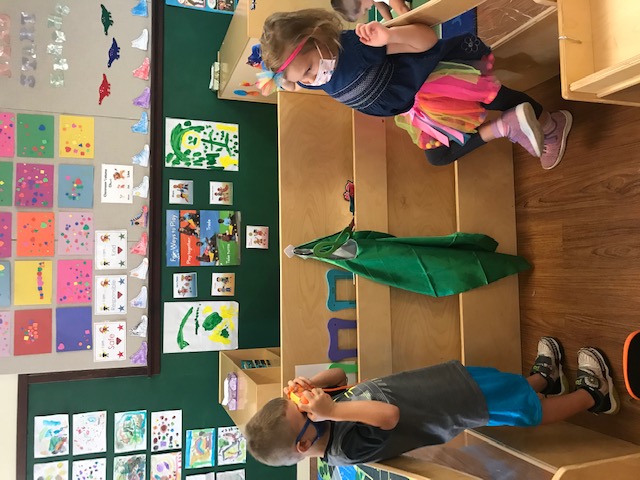 Spencer, a child enrolled in the Rome classroom of Bradford-Tioga Head Start, Inc. takes a professional photo of his friend Ella.