BTHS, INC. CLASS LEARNS THROUGH PUMPKIN FARM FUN!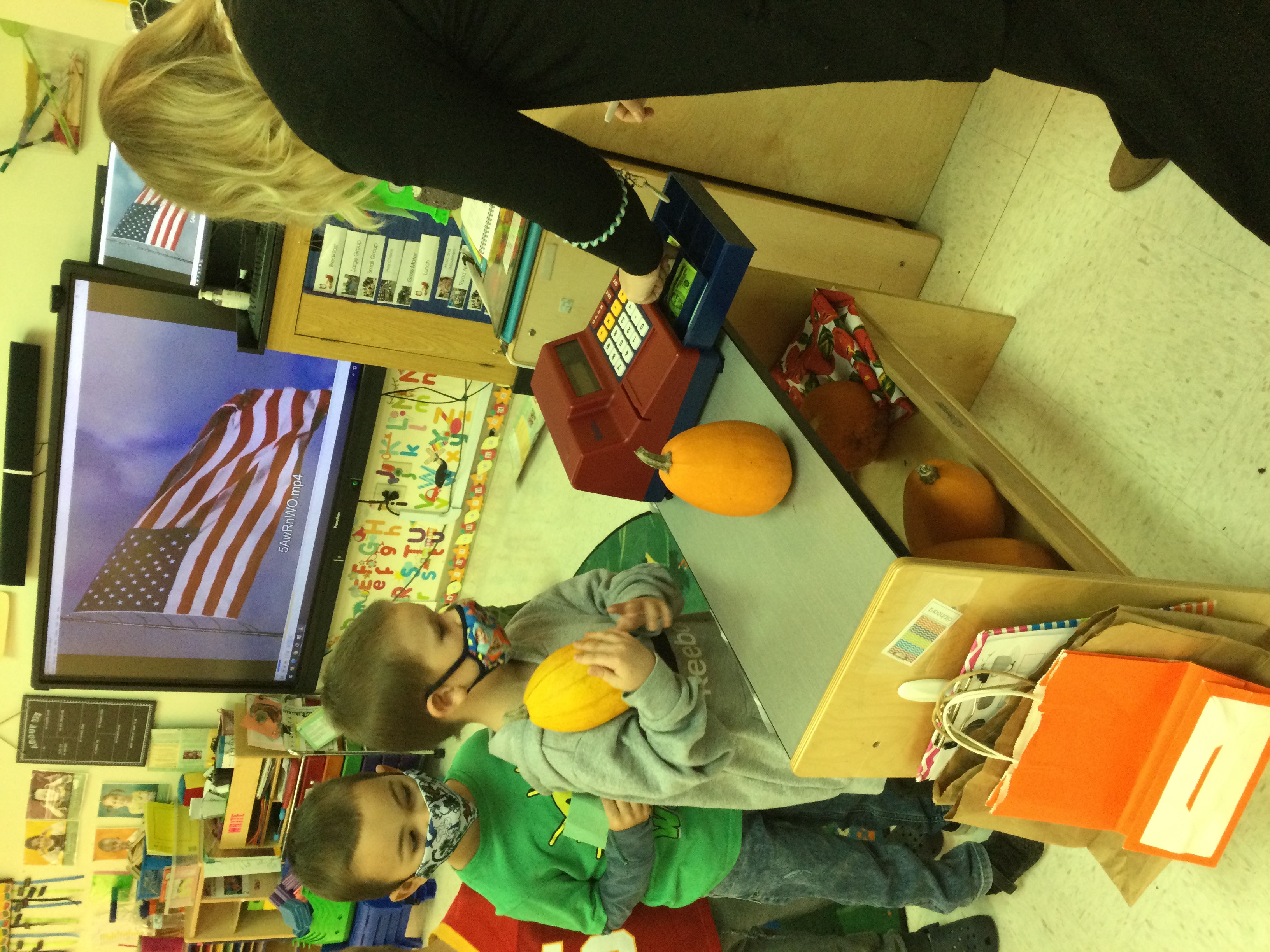 ---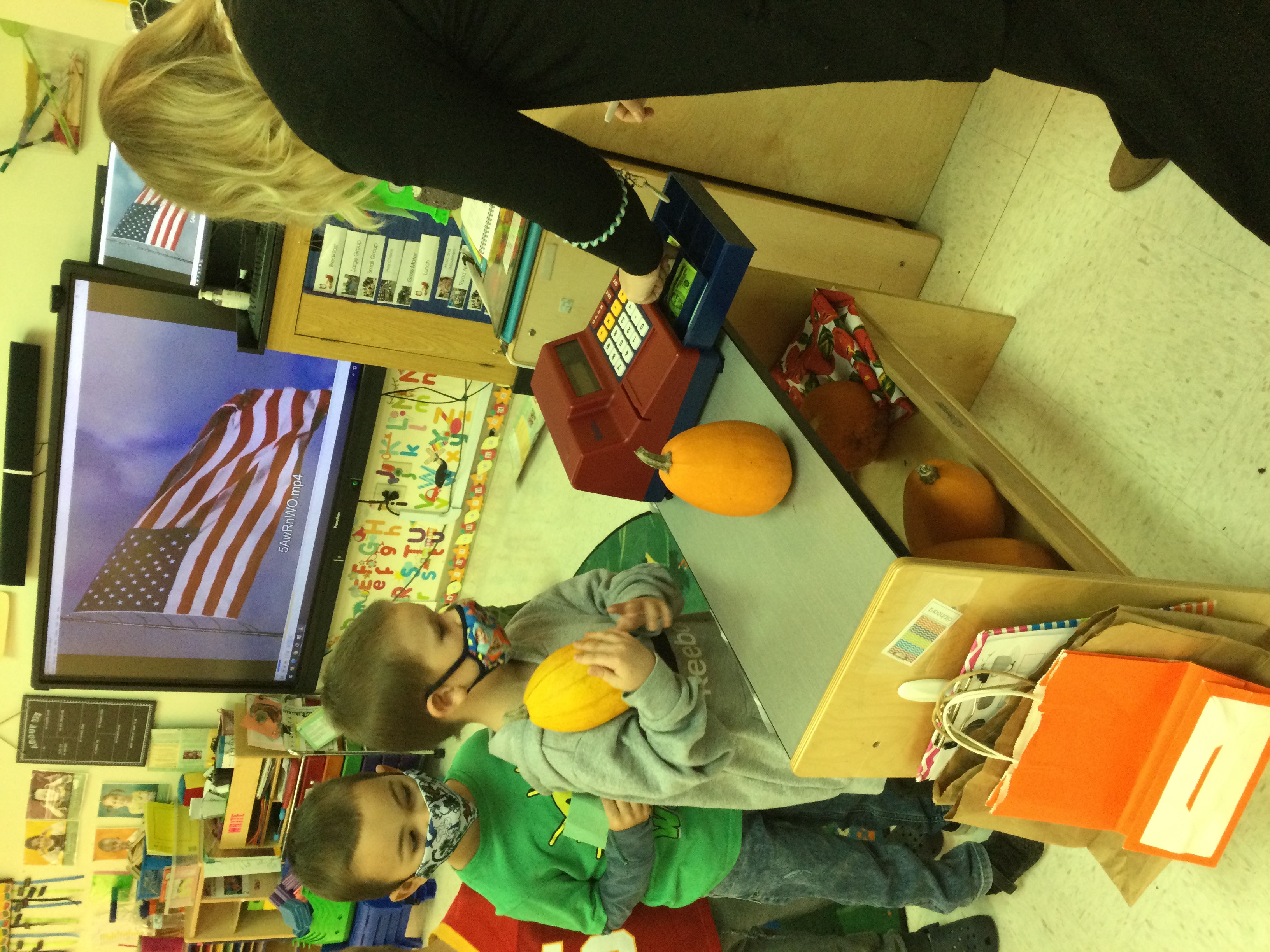 Children enrolled in the Athens 2 class of Bradford-Tioga Head Start, Inc. are seen making a pretend purchase of a pumpkin from their classroom pumpkin farm and teacher Miss Tessa.
During the month of November, children enrolled in the Athens 2 classroom of Bradford-Tioga Head Start, Inc. worked hard for their Head Start Heroes stars. To do so they had to exhibit that they can be respectful, kind, and responsible while at school. Once they succeeded… they were given an opportunity to choose something special to do as a class. What did they pick? The children expressed a desire to visit a pumpkin farm.
Unfortunately, field trips and farm visits have become limited so they did the next best thing! The class decided to bring the pumpkin farm to the classroom!! Together, the students and the teaching staff decided how to decorate part of the classroom. This included how many pumpkins to get, where to place the pumpkins in the classroom and so much more!
On November 22nd, the pumpkins arrived! The children learned how they were grown on the farm; what pumpkins need in order to help them grow; what they are used for; and how they vary in shape, size, and type. The fun really began when the children were able to choose their own pumpkin! They used their counting skills by practicing their counting when they used pretend money to buy their pumpkin. Each child was given an opportunity to decide what to do with their pumpkin – paint it, carve it, and more! They were even given the chance to explore the inside of additional pumpkins from the in-classroom pumpkin farm.