OCTOBER IS NATIONAL FIRE PREVENTION MONTH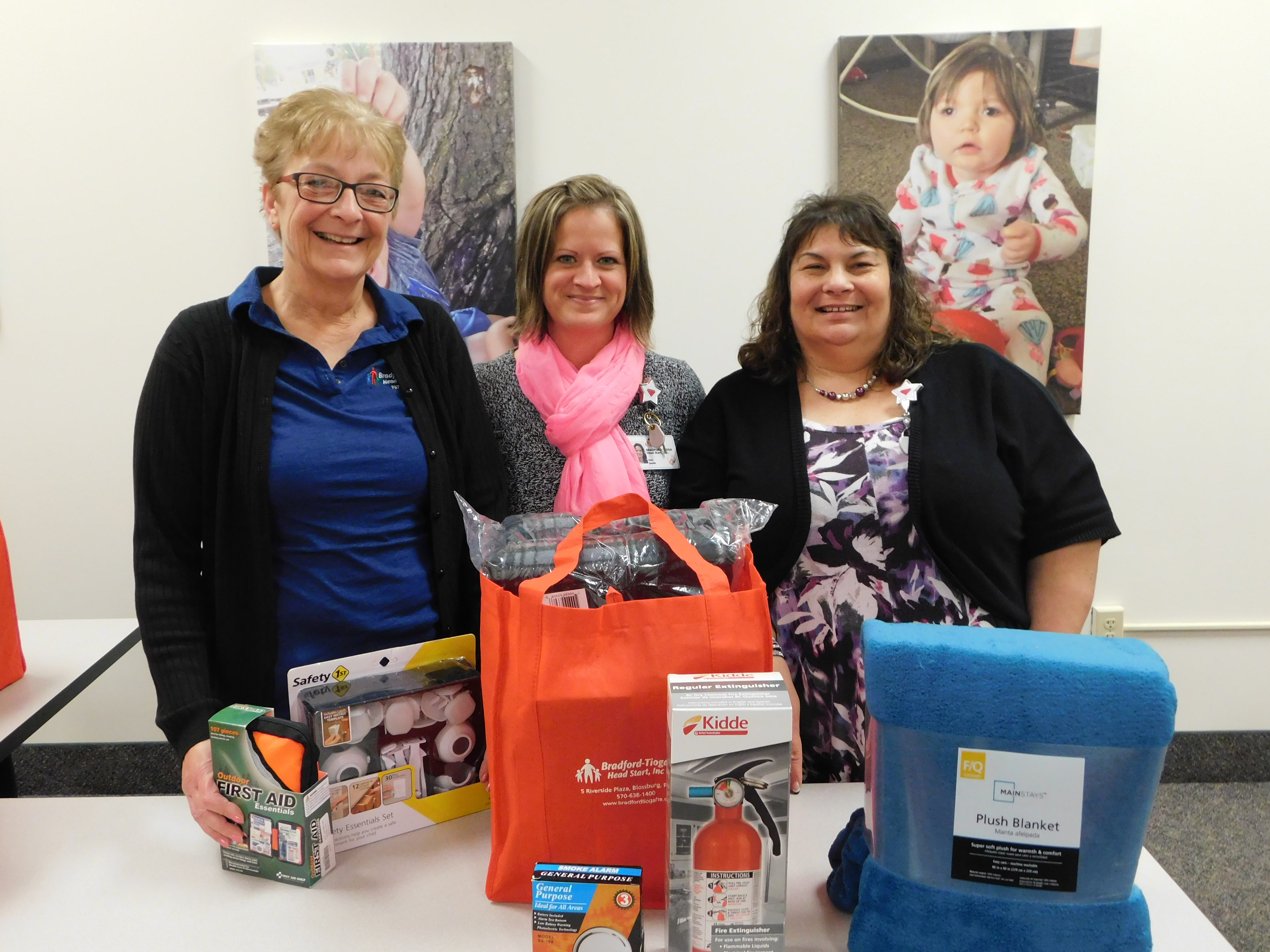 ---
Did you know that October is National Fire Prevention Month? National Fire Prevention Month is a time when we should all become aware of ways to learn fire safety and prevention and to ensure every home and family is prepared in the event of an emergency.Because most Americans underestimate their risk for fire, many either lack emergency response plans – or fail to practice them with fire drills.

Bradford-Tioga Head Start, Inc. is doing its part to help prevent fires and to increase fire prevention awareness throughout the month of October. The Bradford-Tioga Head Start, Inc. Safety Committee will be sending home fire safety bags to every family enrolled in the Program. Each safety bag will include a smoke detector, fire extinguisher, plush blanket, first aid kit, fire safety checklist and an emergency exit plan for the family to complete together.
Acknowledging and talking about fire prevention is one of the first steps Bradford-Tioga Head Start, Inc. (BTHS) teachers make with the children in their classrooms. Many locations even invite firefighters to visit so the children can see what a fireman looks like when they respond to a fire and the fire equipment they use. Sometimes, the firefighters might even bring a fire truck!
According to a National Fire Prevention Association survey, only one-third of Americans have both developed and practiced a home fire escape plan. During the month of October, Bradford-Tioga Head Start, Inc. staff will work to get all families to set up a fire safety plan and an escape route in case a fire breaks out in their home. Families will also learn about the importance of having one meeting place for everyone. Did you know that roughly half of home fire deaths result from fires reported between 11 p.m. and 7 a.m., when most people are asleep? Smoke alarms save lives as well as pre-planning…Pre-planning and practicing "what if a fire breaks out" helps everyone, including young children, know what to do and where to go when a fire breaks out.
Isn't it time you and your family have a fire safety plan and an escape route? Don't wait until disaster strikes.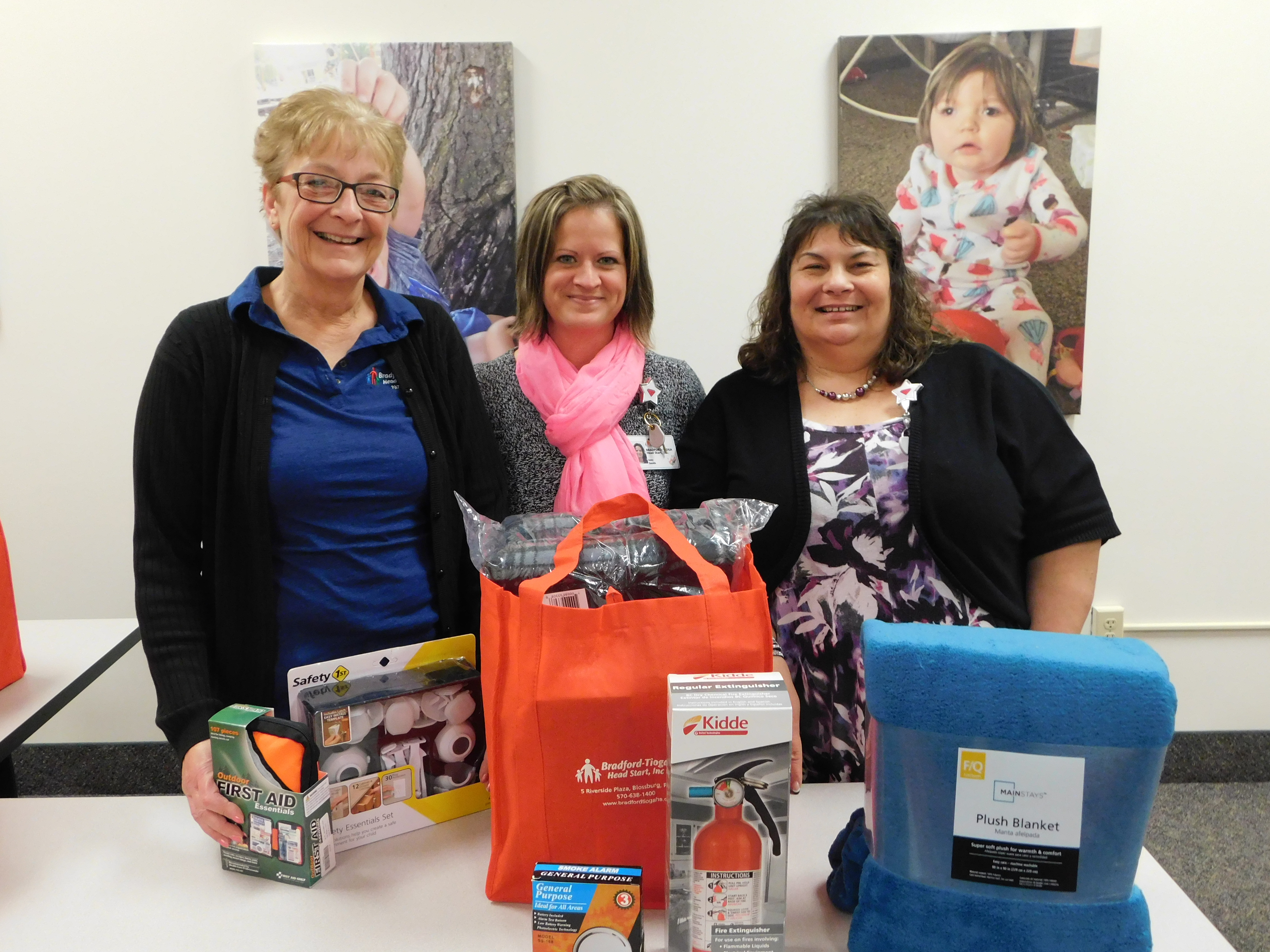 Central Office staff, (from left to right) Shelley Focht, Amy Smith and Wendy Williams are seen with just some of the items used to fill the safety bags given to each Early Head Start and Head Start family. Through their tireless efforts, Bradford-Tioga Head Start, Inc. assembled 372 safety bags in all!