Bradford-Tioga Head Start Reminds Adults December is Safe Toy Month!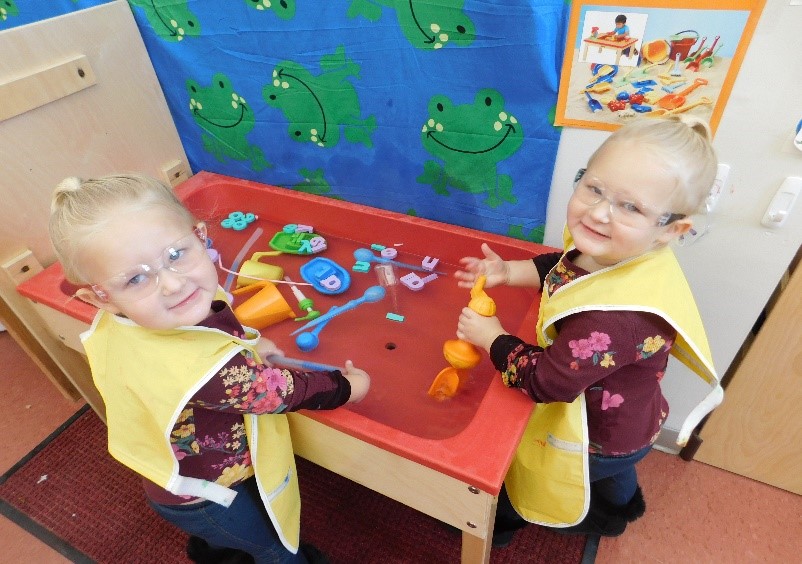 ---
December is that time of year for trees, lights, gift-wrapped boxes, parties and snow. It is also Safe Toy and Gift Month - the time of year when it is especially important for children and their families to learn about toy safety.

When choosing a toy for a child, the American Academy of Pediatrics recommends the toy be appropriate for the child's age and stage of development. This makes it more likely the toy will engage the child – and reduces the risk it could cause injury. For example, choking is a hazard for children ages 3 or younger, because they tend to put objects in their mouths.

It is also extremely important to teach children about how toy safety. When a child receives a new toy, parents or other adults need to talk to the child about the manufacturer's safety instructions. Children should also be taught to pick up their toys and put them away after playing with them, so as to avoid tripping hazards. They should also know to never play with a broken toy and to tell an adult when a toy is broken.

The children enrolled in Bradford-Tioga Head Start, Inc. are all taught about toy safety for items in the classroom. They learn about the proper use of a toy, what special protective gear might need to be worn before playing with some toys, and taking turns to avoid fighting over a toy.

It is also important for parents to occasionally check out their children's toys and to supervise them when they play. While children always want to have fun, it is a best practice to have safety go along with having fun! To help ensure all children have fun and stay safe, Bradford Tioga Head Start has a few tips:

Keep button batteries away from young kids

o Keep a special eye on small pieces, including button batteries that may be included in electronic toys. While these kinds of games are great for older kids, they can pose a potential danger for younger, curious siblings.

Find the perfect toy for the right age

o Consider your child's age when purchasing a toy or game. It's worth a second to read the instructions and warning to make sure the toy/game is just right. Before you've settled on the perfect toy, check out the suggested age for the toy/game.

Don't forget a helmet for new bikes or other toys

o If your child's heart is set on a bike, skateboard or scooter, be sure to include a helmet to keep them safe while they're having fun.

Carefully follow manufacturer instructions on the assembly and use of toys.

Pay close attention to age recommendations.

These tell you when a toy has small parts that are unsafe for young children to play with.

Check toys regularly for damages, such as sharp edges or loose small parts.

Repair damaged toys immediately or throw them away.
Finally, when shopping for toys, parents and other adults should consider the child's age, interests, and skill level, read labels and follow age and safety information and look for well-made toys that can stand up to the wear-and-tear of children's play. For instance, avoid toys that look easy to break.

Bradford-Tioga Head Start has also developed a handy brochure complete with a toy shopping guide and other helpful reminders. It can be downloaded from the website at https://content.schoolinsites.com/api/documents/eb929ded256641488aad61f7d92fbb83.pdf