Bradford-Tioga Early Head Start Blows Bubbles to Learn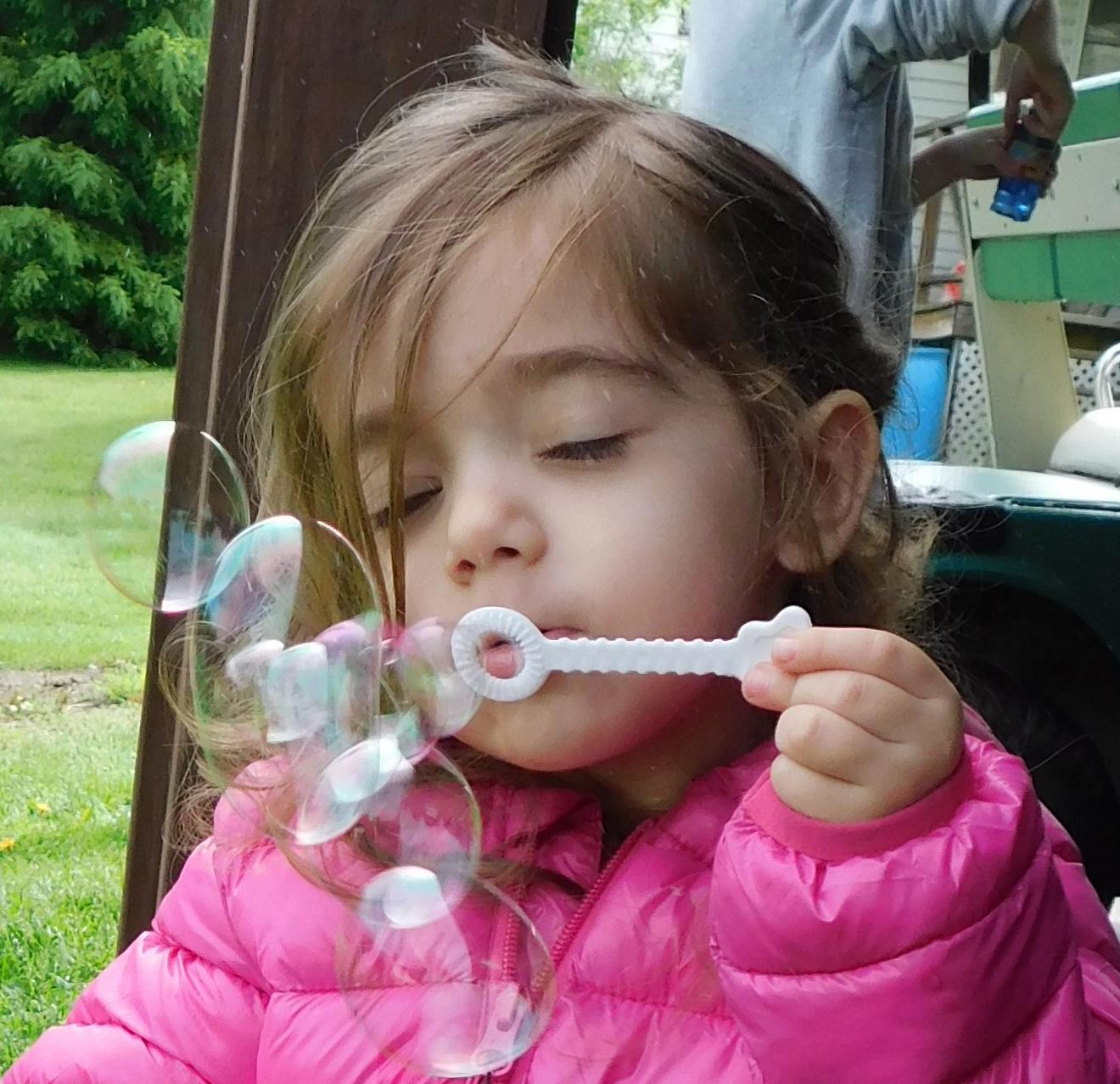 ---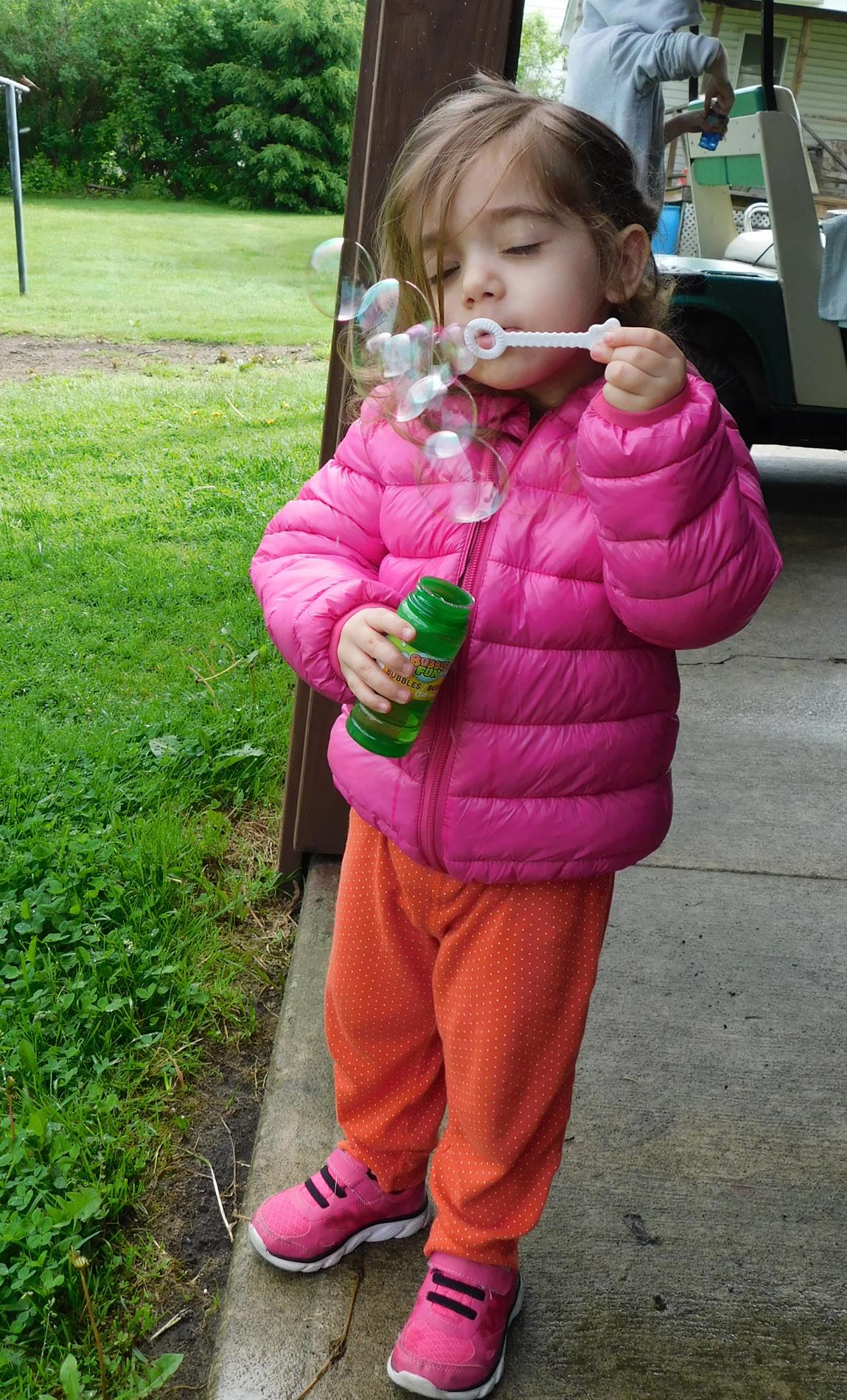 Bubbles are FUN! Who doesn't like to blow a bubble and then either watch it float along on air or to pop it! Bubbles can also be an excellent way to help babies or toddlers develop visual skills that they need for learning, including the skills to fix on an object, follow it, track where it goes, and to focus on an activity. Plus, bubbles can also provide motivation to move!
Blowing bubbles helps children work on breathing control and uses the muscles which help children learn to speak clearly. In turn, this encourages conversation.
During a recent home visit, Bradford-Tioga Head Start, Inc. Family Partner Donna Cummings introduced bubble play to Lydia. It was a fun and relaxing way to spend the day! While they were blowing bubbles, they talked about how they could see a rainbow inside each one.
Bubble play encourages fine motor skills, hand-eye and foot-eye coordination, body awareness and taking turns. There's just no disputing that watching bubbles float around, is a magnificent and magical way to help development and enjoy the moment. And children love to chase after the bubbles to POP them!!
Picture Caption: Lydia, a child enrolled in the Wellsboro Early Head Start class at Bradford-Tioga Head Start, Inc. shows just how much she loves to blow bubbles!