Bradford-Tioga Head Start, Inc. Making Healthy Food Fun for Family Playgroup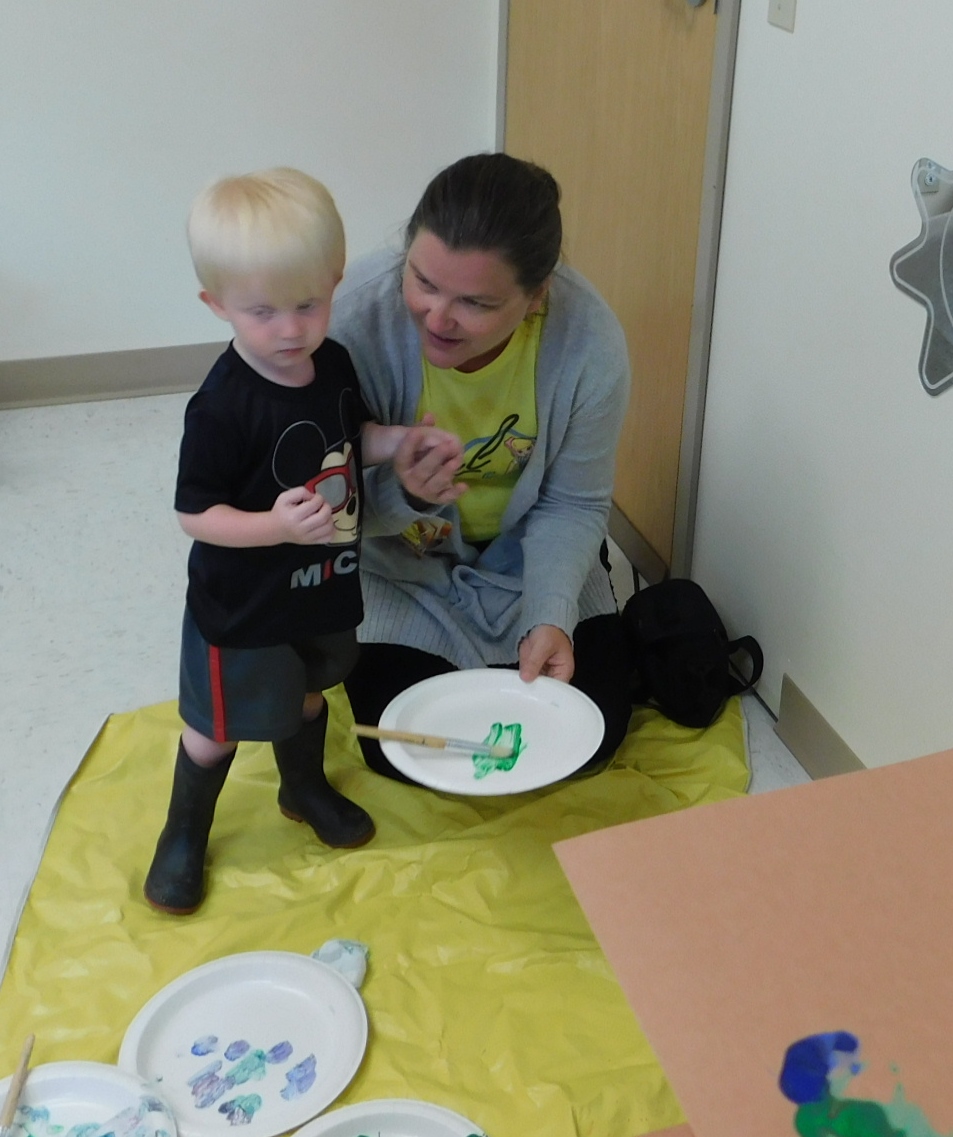 ---
Sometimes, getting a child to eat healthy foods like fruits, vegetables and whole grains can be a real challenge! Parents and caregivers need to think outside the box to make it fun. Athens Family Partner, Jo Hooper and Rome Family Partner, Carrie Spencer teamed up at a recent Family Playgroup to show the children and families who attended how to make healthy food fun!
First they based their playgroup activity on the book "The Hungry Caterpillar". By doing this they made the topic relatable to the children and also helped the parents understand that children learn by what they see and experience.
During the playgroup time, the story of "The Hungry Caterpillar" was read to the group. Next, each child painted a paper plate which was then used to build a caterpillar body. And some of the children also made footprint caterpillars. Using some of the fruits which were mentioned in the story, the children and parents made either banana and peanut butter caterpillars or fruit kabobs for the snack. Showing the children that they were eating the same food as the caterpillar in the story made the experience fun and enjoyable.