BRADFORD-TIOGA HEAD START PROMOTES CHILD PASSENGER SAFETY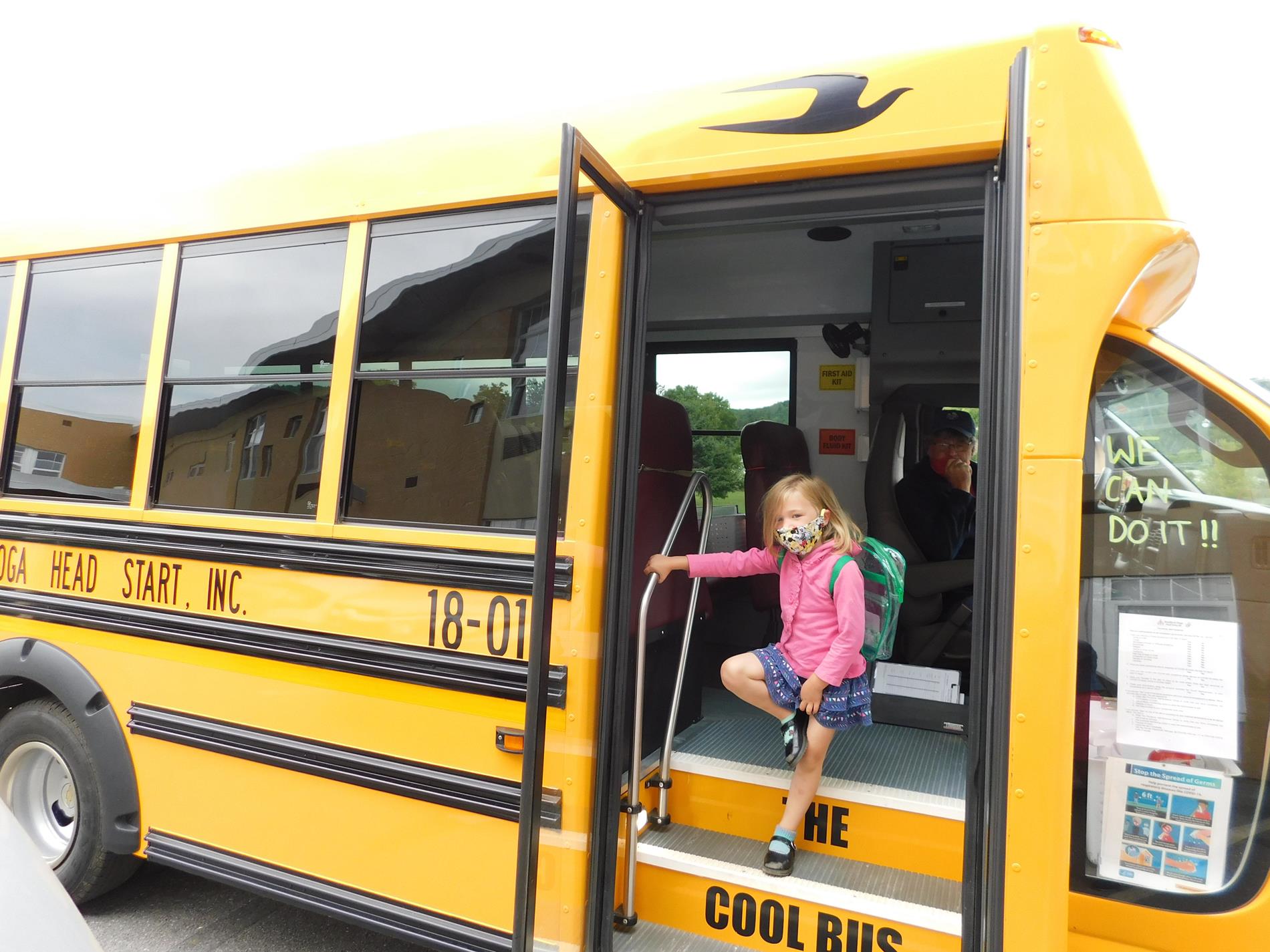 ---
BRADFORD-TIOGA HEAD START PROMOTES CHILD PASSENGER SAFETY
Abigail, a child enrolled in the Mansfield classroom of Bradford-Tioga Head Start, Inc. rides the bus every school day. She and all the other students use booster seats with an approved five-point harness.
Did you know September is Child Passenger Safety month? This month was created to bring awareness to parents and caregivers, or anyone who cares for a young child. The primary focus is to ensure that car seats and booster seats are correct for a child's age and size and properly installed in a vehicle. For children under 2 years old, the best protection is to place the child in a rear-facing safety seat until they have reached 2 years old or until they have outgrown the maximum weight and height restrictions.
If a child is over two, he or she should be secured in a forward-facing child safety seat with a harness until they have reached the highest weight or height allowed by the seat manufacturer. Once he or she has outgrown their forward-facing seat, the child should be secured in a belt-positioning booster seat until the vehicle lap and shoulder belts fit properly. Typically, that happens when a child is either 4 feet 9 inches tall and between 8 and 12 years of age. All children under age 13 should ride in the back seat. For specific information for you and your child, you may contact your local police or state police.
Motor vehicle injuries are the leading cause of death among children in the United States. The National Highway Safety reported 33% of all children riding in vehicles are not buckled and 46% of children who are in car and booster seats are buckled incorrectly. The great news is you can help! By buckling up your child in an age- and size-appropriate car seat, booster seat, and seat belt, it will reduce the likelihood of your child being seriously or fatally injured by up to 80%.
Please join Bradford-Tioga Head Start, Inc. in reducing those statistics! You can make a difference! Bradford-Tioga Head Start, Inc. continues to secure that every child who rides a BTHS bus does so in an approved five-point harness seat. For up-to-date information on laws in Pennsylvania, check with the Insurance Institute for Highway Safety at https://www.iihs.org.